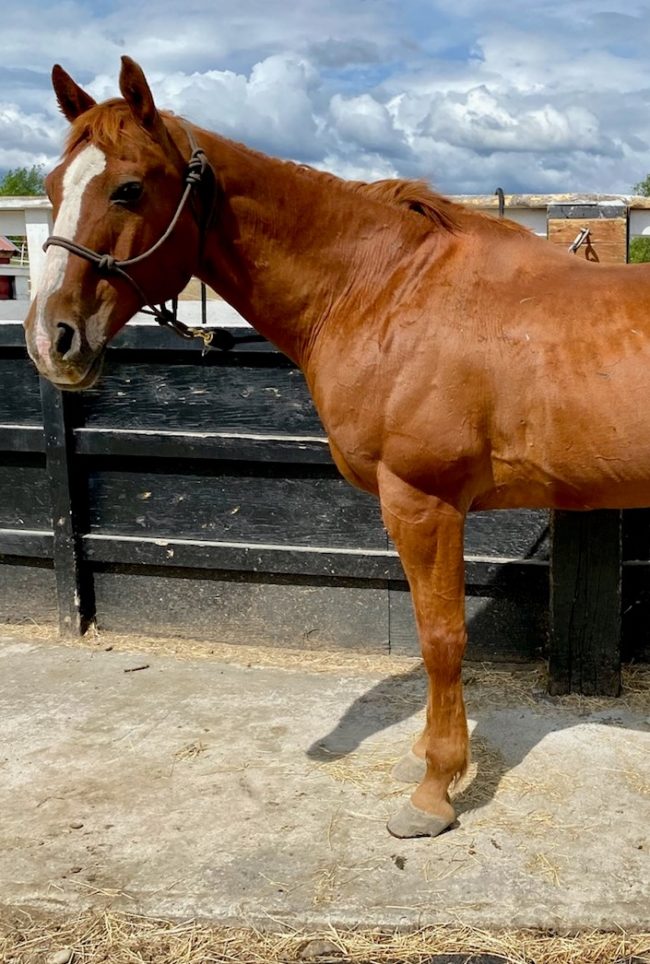 Chester is a quarterhorse who we picked up in Canada and is a great addition to our lesson program for those wanting to ride western.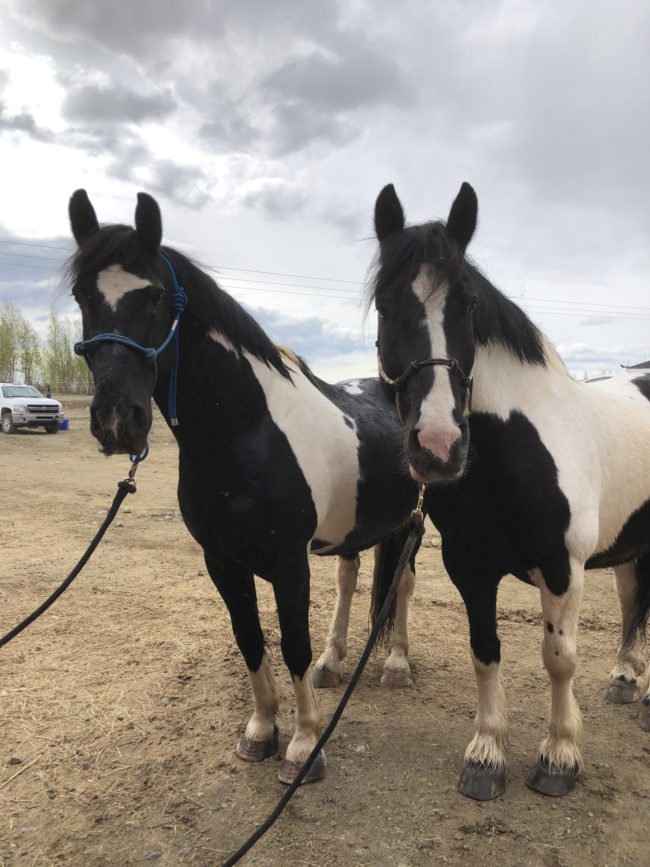 This team of flashy paints are our half drafts. Goliath is a wonderful lesson horse for those who want a change in altitude, and Sampson is a gentle shy guy in training.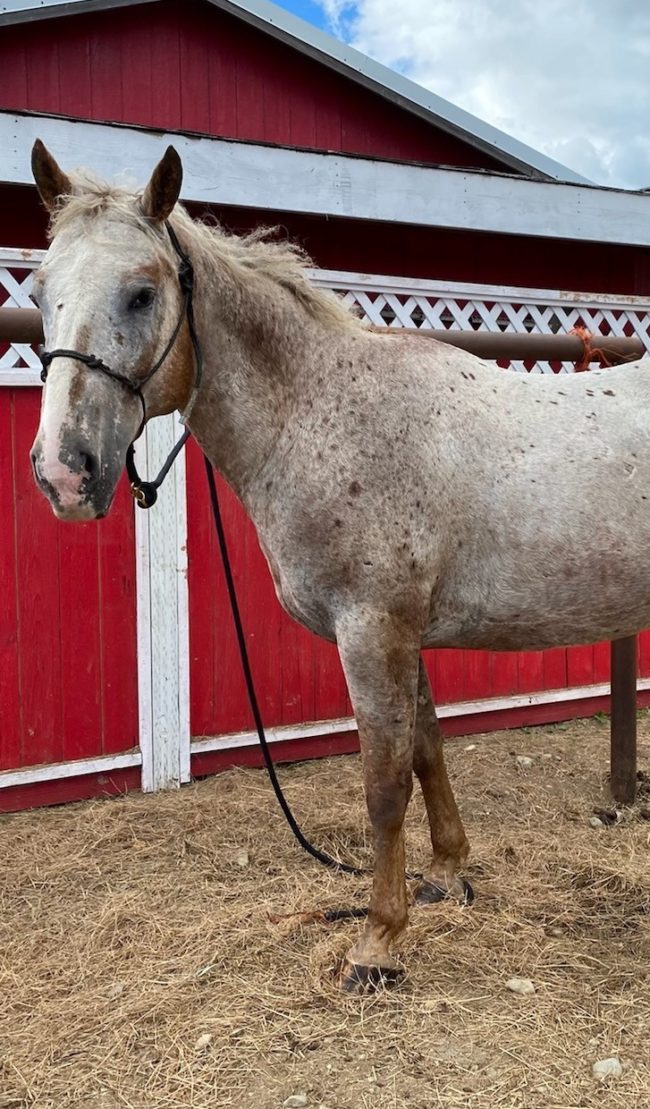 Yukon is ¼ draft, ¼ quarterhorse, ¼ curly, and ¼ appaloosa, but 100% attitude. He is one of our guide horses for trail rides and pack trips.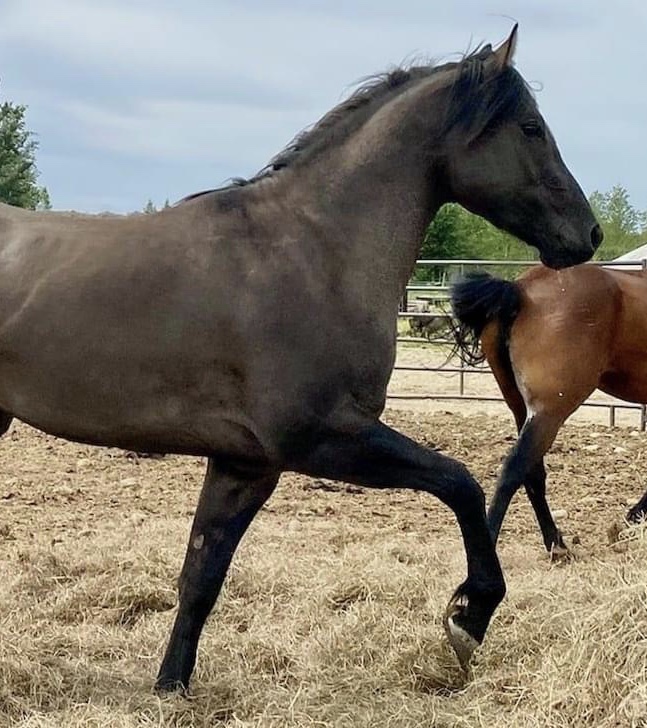 Alaska Horse Ranch is excited to introduce our stud colt Clowd 9 for his first standing season this spring. Clowd 9 is an AQHA registered grullo Quarterhorse of Poco Bueno and Little Steel Dust lines, and raised here at our ranch from birth. Foaled by Pacific Red Cloud, sired by SMR Jaz Tee J Steel,…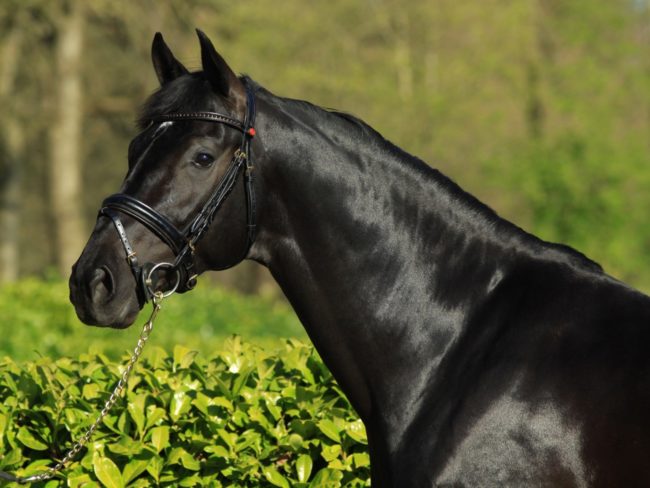 Alaska Horse Ranch is delighted to welcome our newest addition to our dressage program, Le Vemmion! – a Black Dutch KWPN stallion hailing from Oosterwolde, Netherlands. Foaled by Sivemmie/Flemmingh who was sired by Governor/Totilas, Le Vemmion was first premium at his yearling Keurig and measures just over sixteen hands; additionally, Le Vemmion demonstrates large, soft,…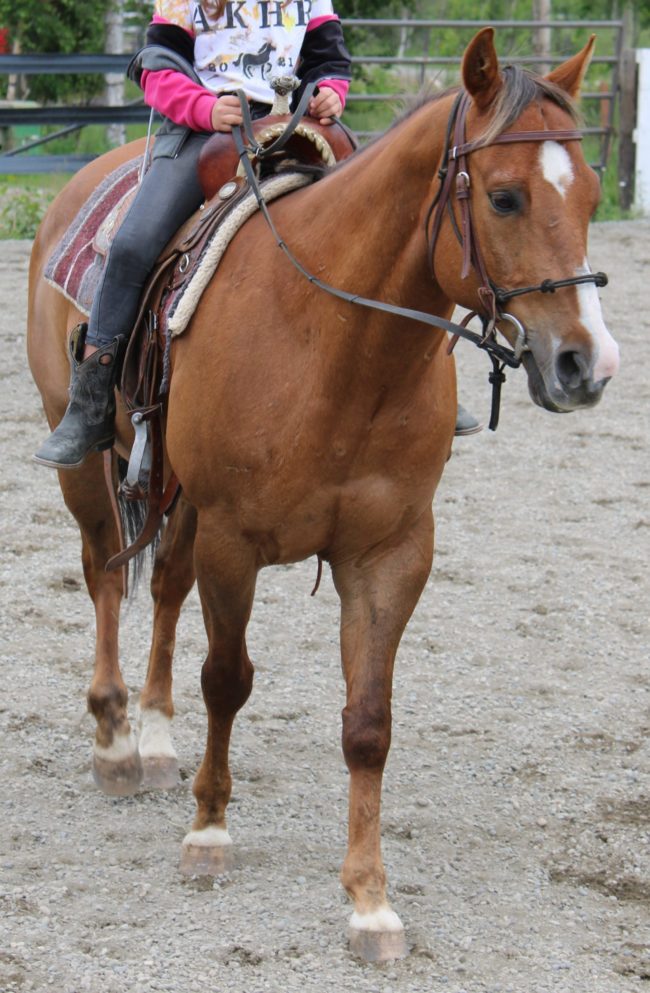 Shorty is tiny but mighty. He is one of our go to lesson horses and great for beginners and intermediate riders.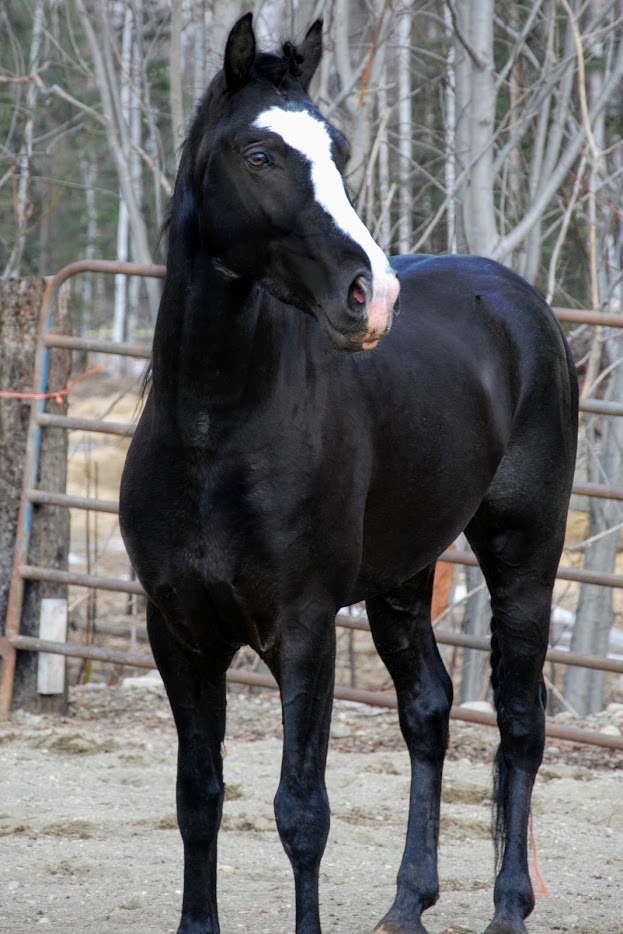 Girl Watcher is an intermediate lesson horse and amazing trail horse. He was born on 4/27/09 and is a Tennessee Walking Horse.