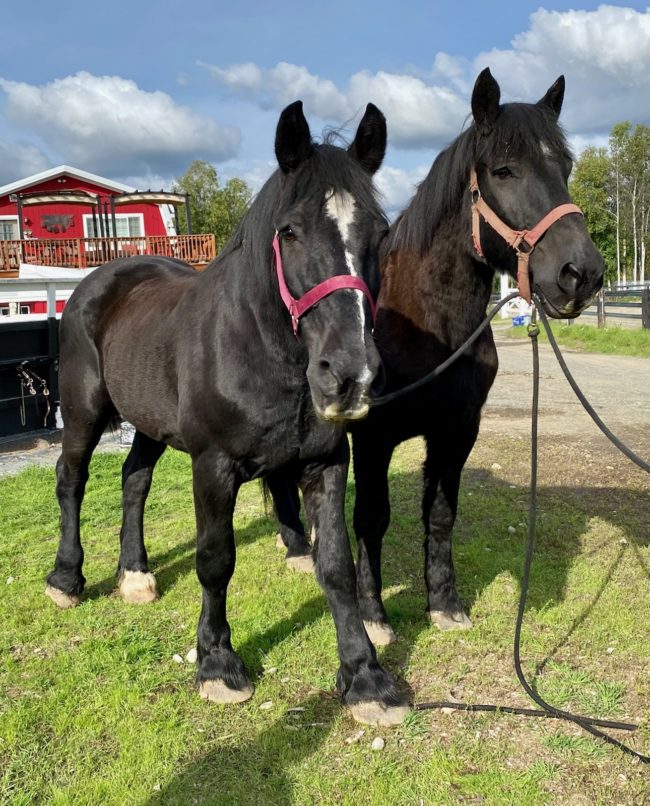 Sam and The Man are a hefty Percheron duo. They came to the ranch in need of some TLC and have made themselves at home. Coming soon to a carriage near you!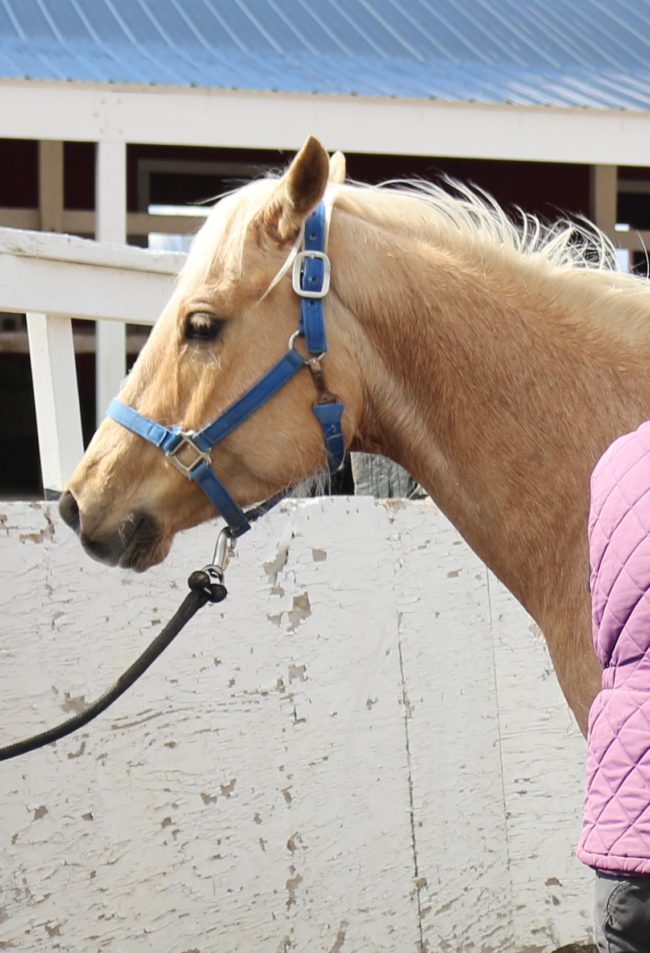 Sonny is a cute little palamino. This young man arrived this summer and was started under saddle quickly after. He has come a long way in his short amount of time being here.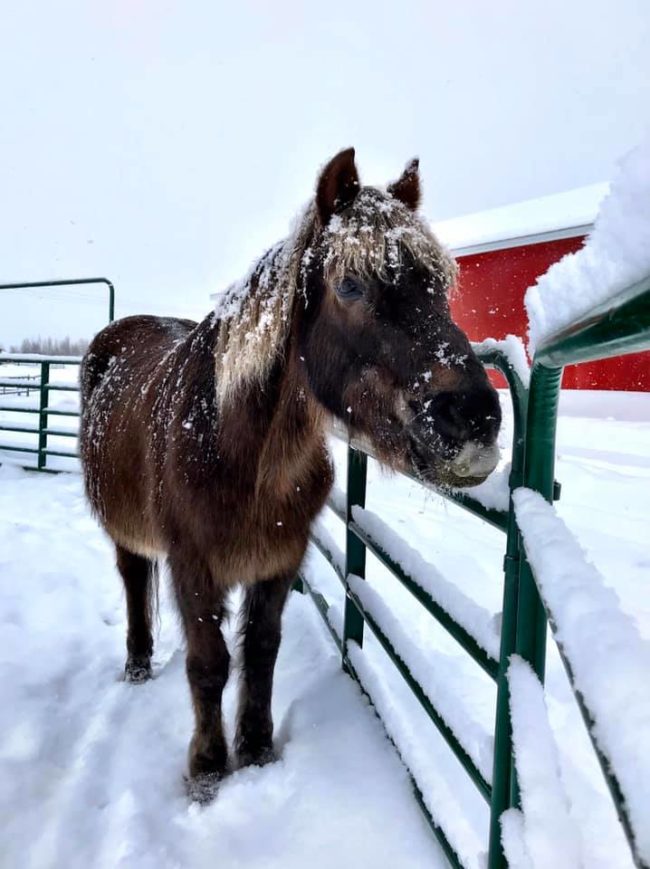 Traveler is our oldest horse at 31 years old. Don't let his age fool you, this senior Morgan has a lot of spunk!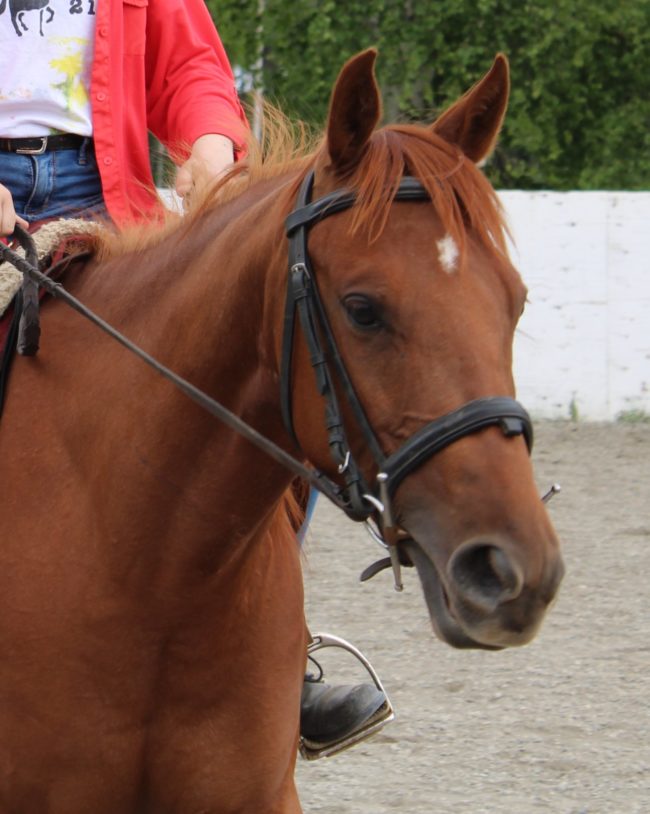 Easy is one of the sweetest little mares we have on the ranch. She's a great option for students who want an EASY ride.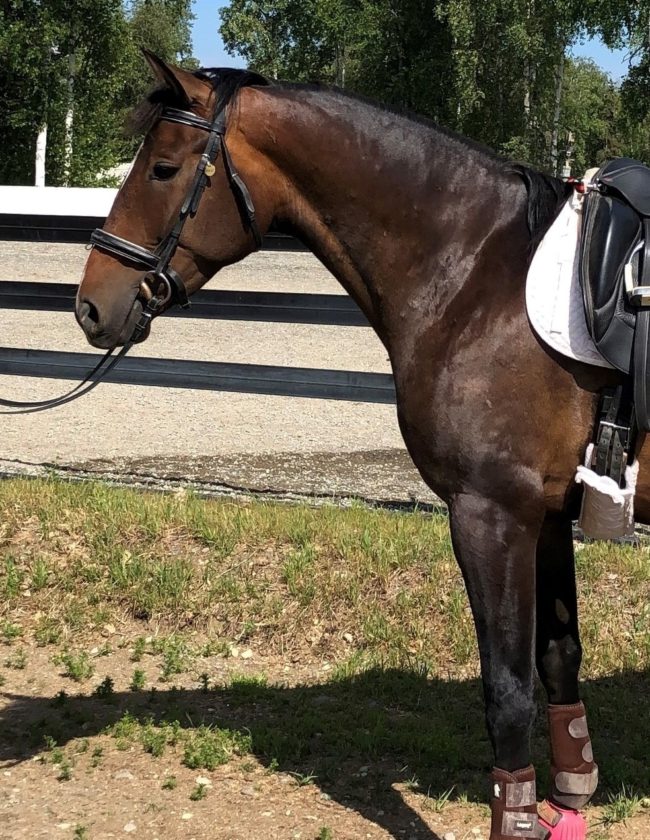 Quiver is a beautiful Oldenburg mare. She made a wonderful mark in the dressage ring this summer, and we have plans to breed her to our standing stallion, Le Vemmion.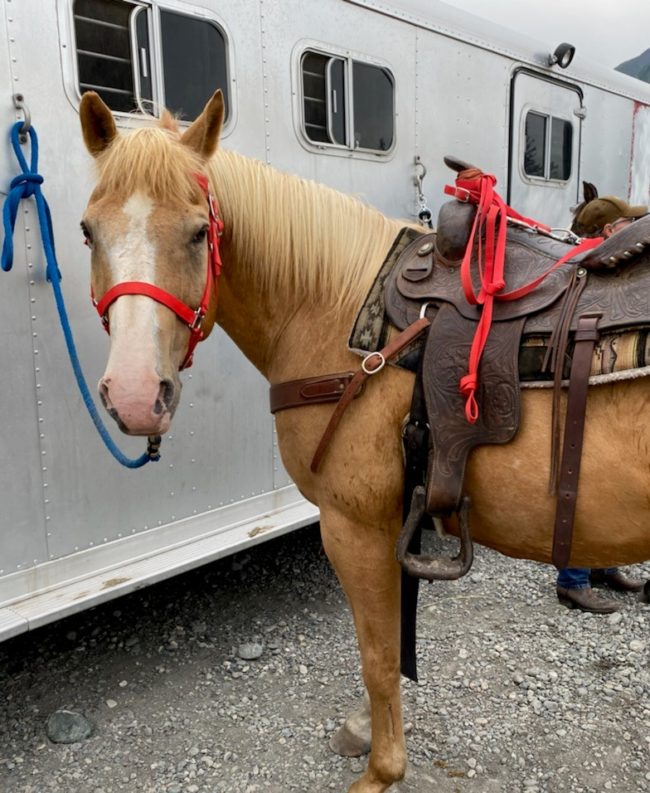 Beefcake is, you guessed it, BEEFY. This quarterhorse has a lot of mass and a lot of sass! He is one of our trail and pack horses.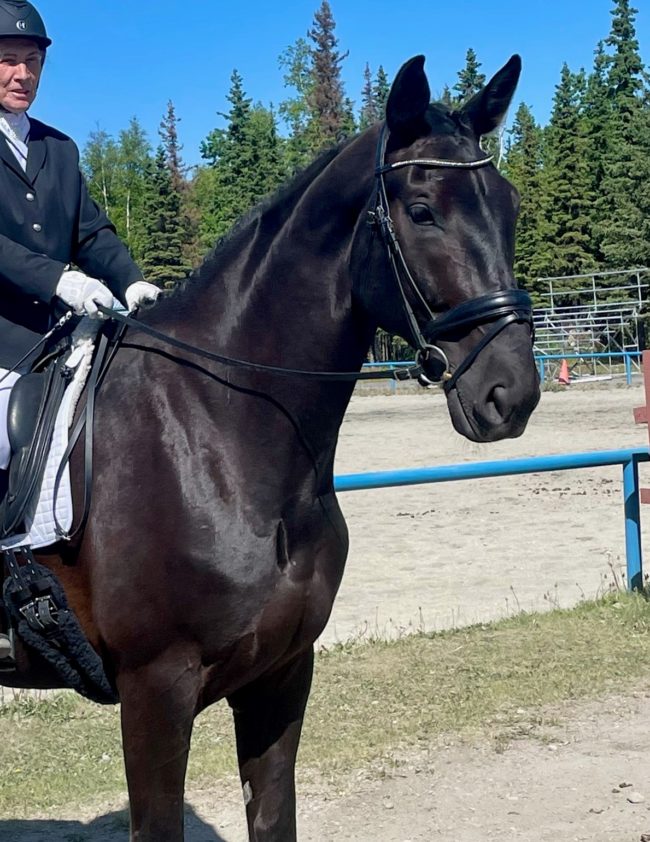 Perseus is our resident giant standing at 18.3hh. He is an Oldenburg and Lynda's pride and joy.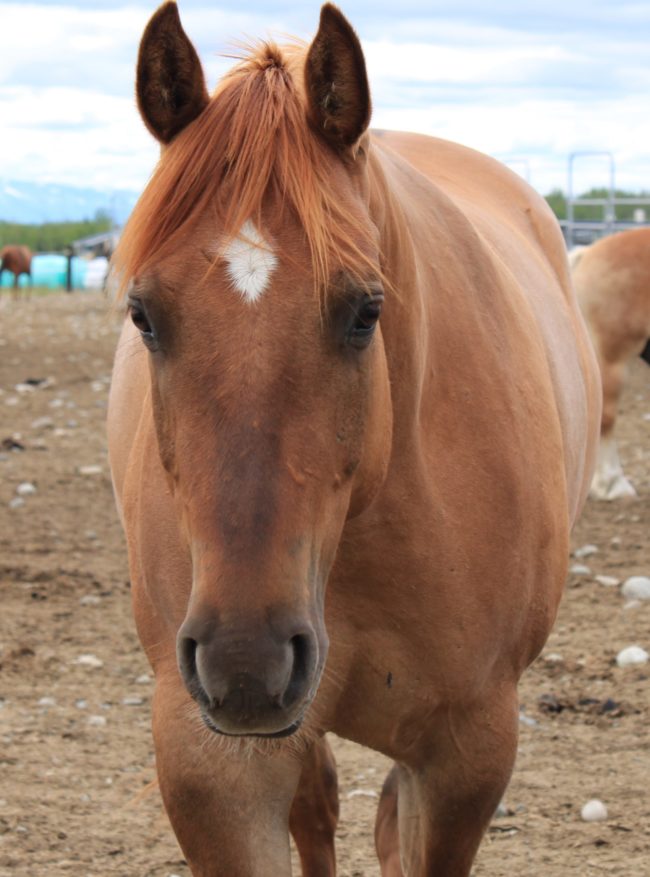 This young quarterhorse is as cute as a button so we named him after one! He is still too young for our lesson program, but he is sweet as can be and started under saddle.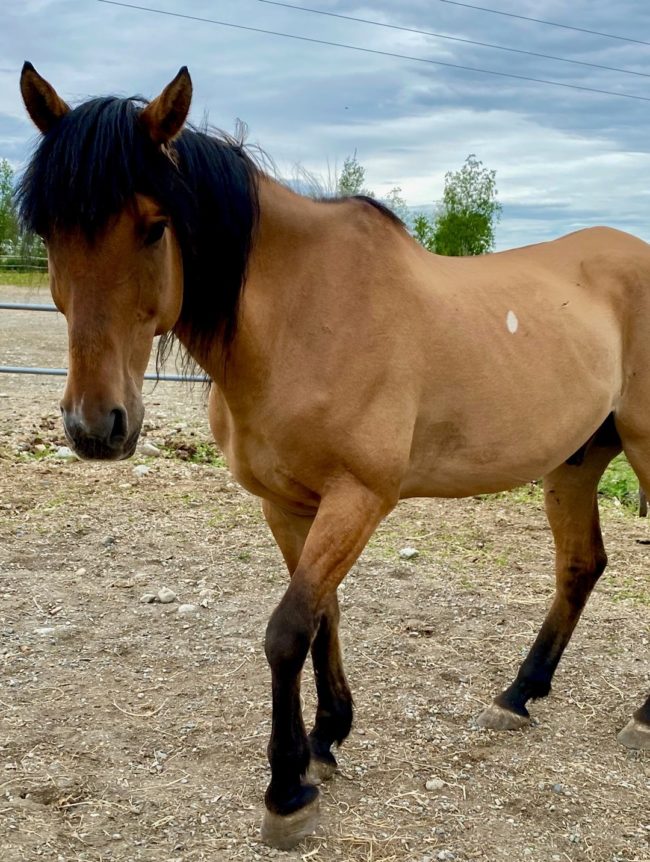 This smooth riding Andalusian will make you feel like the you're The Man From Snowy River. Buckshot is one of our trail and pack horses.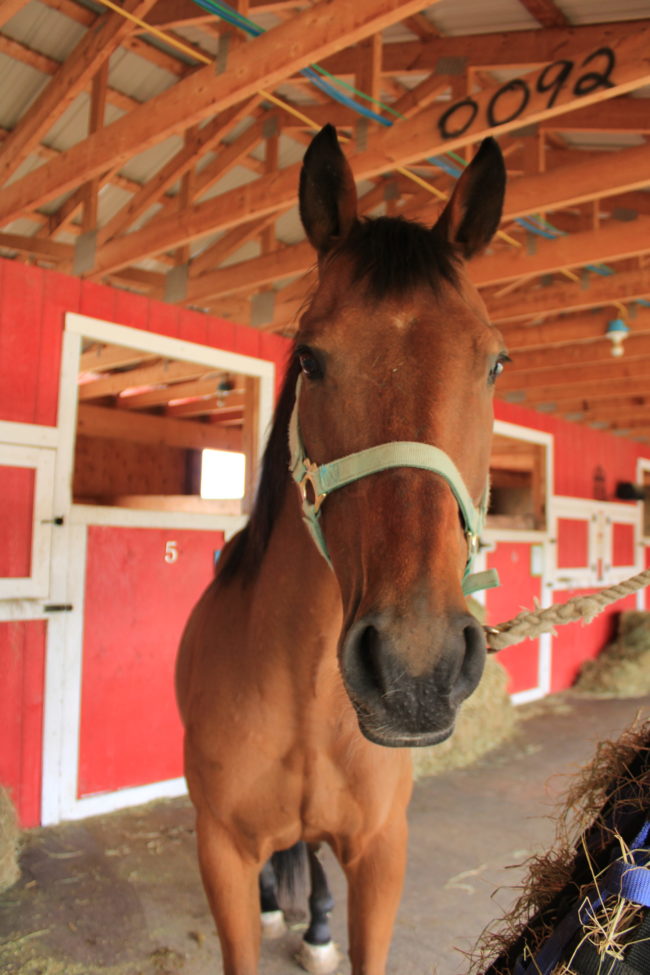 Hunter is a thoroughbred who's a newer addition to our lesson program. He requires an intermediate rider, but a great option for those interested in the basics of jumping.