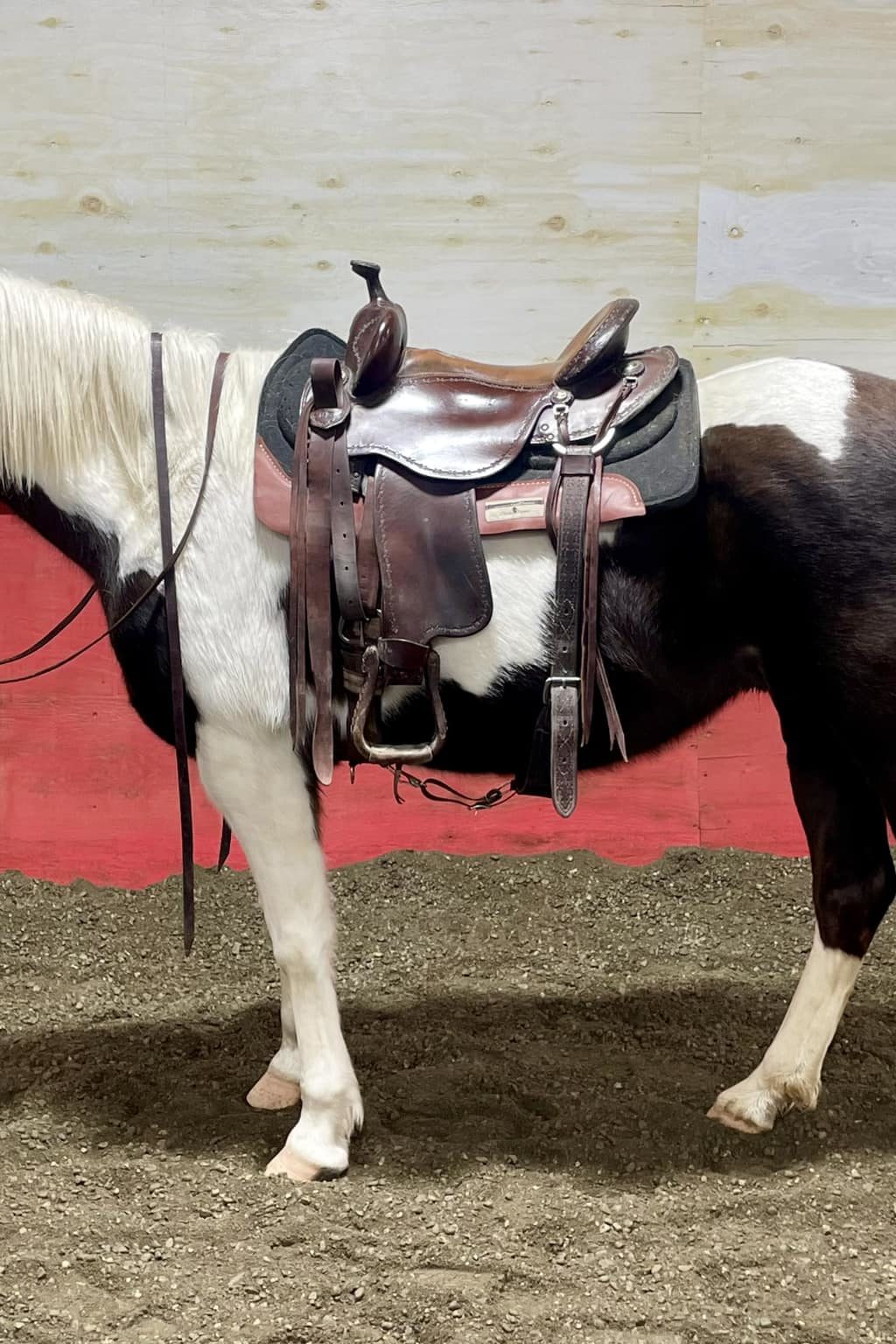 Indy
Horse in training spotlight! –  Indy
Indy is a stunning 9 year 1/2 Arabian 1/2 Quarter horse Paint mare. She is quick to learn, very sensitive and coming along nicely. She is a full sibling to our dressage lesson horse Houdini!
We are offering her for sale $3,500
She rides nice at walk and trot but we haven't cantered her much. She is good for the vet and the farrier.
Contact us about this horse