Lynda Plettner
Owner and Trainer
Lynda Plettner is the owner of the Alaska Horse Ranch.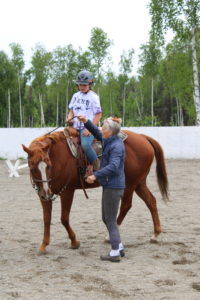 At 71 years old, you will still find Lynda riding, training, and working at the ranch 365 days a year.
Raised in California Lynda's love for horses began early as a child, and she has been riding and training horses since. When Lynda moved to Alaska, her focus shifted from horses as she began training sled dogs. In her career, Lynda competed in 12 Iditarod races, while training many Iditarod finishers! Though never losing sight of her passion for horses, or her undeniable animal husbandry skills, the Alaska Horse Ranch came to fruition as her own personal playground. However, as the number of horses grew and Lynda's passion for sharing her knowledge, Lynda opened her doors to the public, allowing a place for students of all ages and experience to learn about and love horses.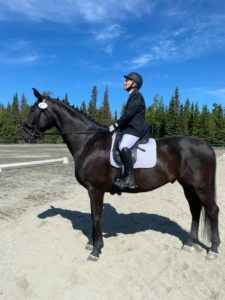 To this day, Lynda still possesses her competitive spirit and aims to have the top tier equestrian facility. She currently is training for the upcoming dressage season, and aims to make waves with her roster of talented, and attention grabbing, show horses.