Alaska Horse Ranch is excited to introduce our stud colt Clowd 9. Clowd 9 is an AQHA registered grullo Quarterhorse of Poco Bueno and Little Steel Dust lines, and raised here at our ranch from birth. Foaled by Pacific Red Cloud, sired by SMR Jaz Tee J Steel, and grandsired by RF Tee J Steel Dust, Clowd 9 is developing into a handsomely bred young stallion currently measuring at 15.2 hands.
Clowd 9 is of the Poco Bueno pedigree; Poco Bueno was inducted into the AQHA Hall of Fame in 1990, and is considered to be one of the most influential sires of the 1940's, '50's and '60's. Poco Bueno sired 405 registered foals, of which 36 were AQHA Champions, and three were inducted into the National Cutting Horse Association's Hall of Fame.
Clowd 9's great-grandsire Little Steel Dust was by was by Poco King Tuck x Poco Bueno, and out of Pretty Sparkle x Poco Light x Poco Bueno. Little Steel dust was 100% NFQHA and 41% Poco Bueno. All of Little Steel Dust's offspring from Jaz Ranch were National Foundation Quarter Horses with 13 NFQHA point earners earning 336.83 points. Clowd 9's grandsire RF Tee J Steel Dust is 100% NFQHA and 16.27% Poco Bueno.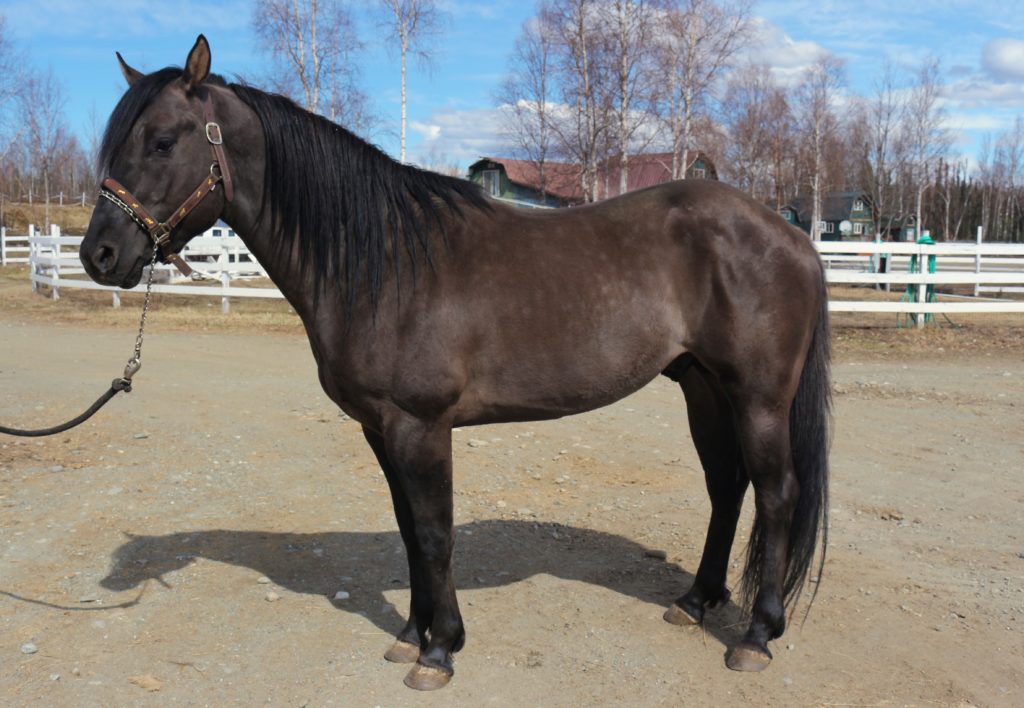 We are introducing Clowd 9 to stand as Stud (live coverage in hand) for his first season in the 2021 year to a selected pool of mares upon approval. Consideration would need the mare's agent/owner to present documentation of current vaccines, negative Coggins, and Breeding Soundness exam. Inquiries are encouraged to contact us at (907) 631-1761 or contact@alaskahorseranch.com.  His current stud fee is $500. Please note that we do require a $150 non-refundable booking fee, upon mare approval.
Sire Pedigree Pattern comparison