April Cantrell
Trainer and advanced riding instructor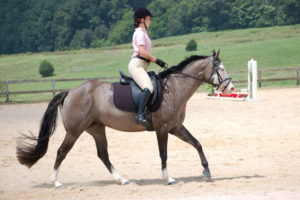 April Cantrell is a trainer and riding instructor focusing on safe, foundational, classically-based and biomechanically-sound training techniques applicable to all disciplines of riding. She places and emphasis on balance, relaxation, and suppleness in both her training and riding instruction.
With a background in both horsemanship and all-around showing, April Cantrell teaches horse care and riding from the ground up and prepares her students for showing in multiple disciplines, including halter and showmanship, ranch riding, pleasure, equitation, hunters and jumpers, and dressage.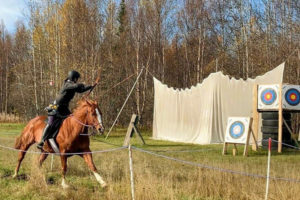 April Cantrell began schooling horses and assisting with lessons ten years ago in Tennessee, where she also was a show rider and an assistant trail guide. In 2011, she took over much of the training and schooling at the Rolling Hills Farm Equestrian Center, where she taught and coached students from ages 2-70 as well as showing the Center's horses in regional open shows. She helped placed multiple horses in the APHA PAC Program's Top Five for three years in a row. During this time, she continued her horse education with a variety of trainers, including USDF Bronze Medalist Melissa McKenzie.
Upon arriving in Alaska in 2016, April Cantrell focused on helping horse owners build trust and foundational ground and riding skills, evaluate horses, and build training programs to suit their schedules and needs. She started working at Alaska Horse Ranch in October 2018, and has been teaching children and adults to handle and ride horses safely and conscientiously in order to build a foundation suitable to any future equestrian aspirations.