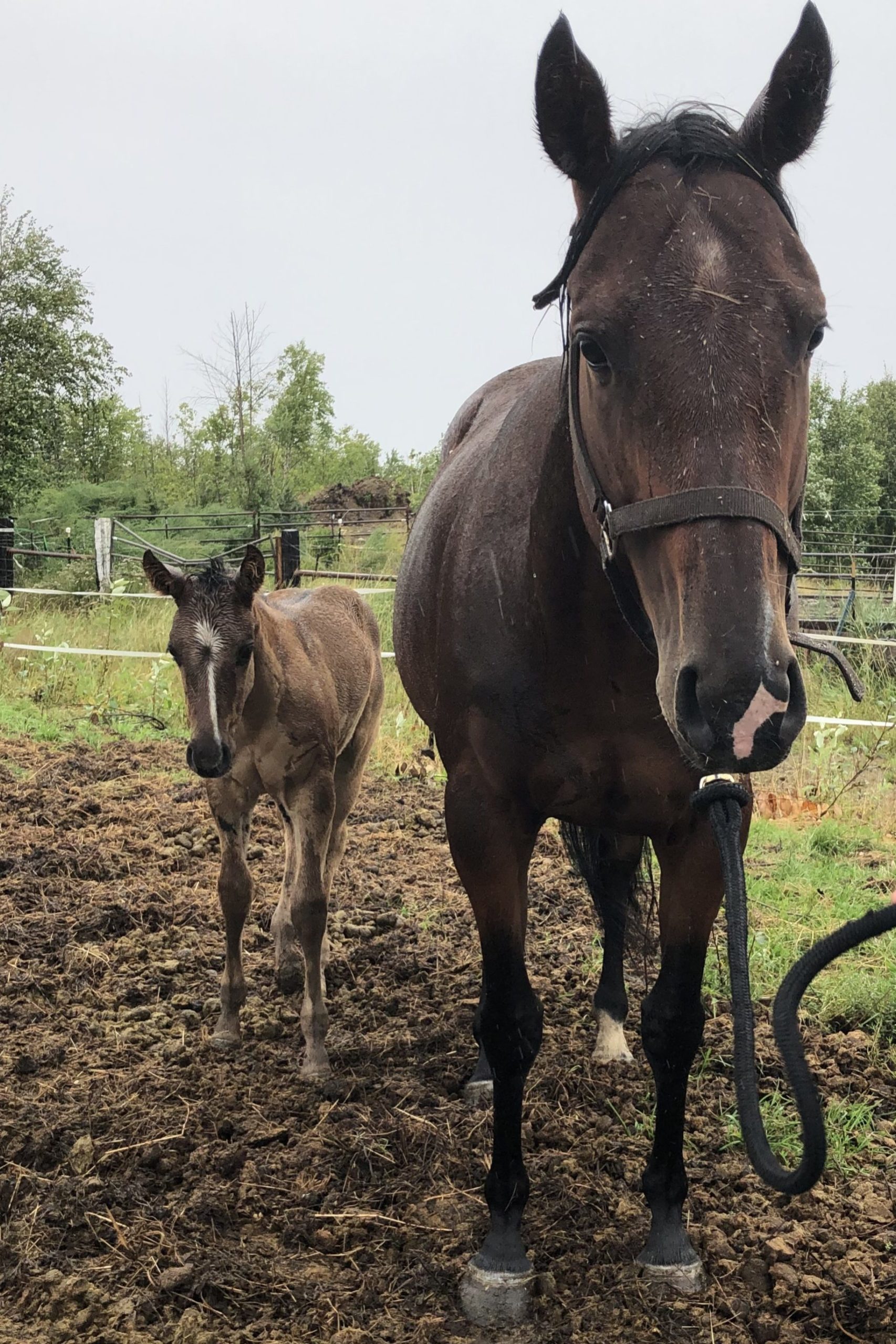 Coastal Rein (Luna) $5,000
2004 Thoroughbred Mare. Fun to ride with a lot of energy. She has beautiful gaits and is very responsive. She does best when she's being worked consistently. She knows both leads, lateral aids, can carry herself, etc. She needs a composed & proactive intermediate rider because she will pick up tension from her rider.
She has a few quirks; she has careless ground manners & needs to be corrected on the ground. She can be spooky, more on the ground than in the saddle. She doesn't lunge well – like someone allowed her or taught her to be crazy on the lunge line. She does fine with a long lead rope for ground work.
I think she would do well for a confident adult rider that can handle her silliness on the ground & enjoy what she can do under saddle. She's got a lot to teach someone & enjoys consistent work.
Contact us about this horse